2023 Diversity Forum
Legacy Celebration: Lumpkin Center
March 29, 2023, 6 p.m. – 9 p.m.
Diversity Conference: Cunningham Center
March 30, 2023, 9 a.m. – 4 p.m.
The CSU Diversity Conference began in 2012 as a partnership between the Mayor's Commission on Unity and Diversity (formally One Columbus) and Columbus State University. The brainchild of Dr. Florence Wakoko, Professor of Sociology at CSU, the goal was to create a platform to engage the Columbus community and CSU in serious, and sometimes difficult dialogue concerning issues of diversity, poverty and inequality.
Moving forward, the conference has merged with Columbus State University's Legacy Celebration to form the annual CSU Diversity Forum. This important partnership will continue to work with supporters and groups within the community namely in conjunction with the Mayors Commission on Diversity and Unity, to discuss a broad range of issues reflecting the diverse lives of many throughout the Columbus region in regards to race, religion, gender, sexuality, disability, education, nationality, poverty, and privilege.
Wednesday, March 29th
6:00 - 9:00 PM - Legacy Celebration Banquet
Keynote Speaker: Xernona Clayton
---
Thursday, March 30th
8:00 AM - Breakfast
---
9:00 AM - Conference Welcome - Blanchard Hall
---
9:30 AM
Session 1: Talking with the Enemy: Fostering Dialogue Across Divides - Room: 209/210
Speakers: Shana Young
Session 2: A Day in the Life of a Mexican-American: Workplace Edition - Room: 215/216
Speakers: Raquel Aponte
---
10:35 AM: Break (snacks provided on first floor)
---
10:45 AM
Session 3: Action Required: What's Your Part?! - Room: 209/210
Speakers: Cedricia Thomas and Breana Jones
Session 4: Engaging Neurodiversity in Education and Employment - Room: 215/216
Speaker: Erick Richman
---
12:00 PM: Lunch - Room: Blanchard Hall
---
12:30 PM - Luncheon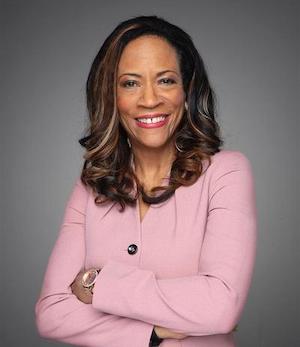 Luncheon Keynote: Jo Anne Hill, Executive Director of Diversity, Equity, & Inclusion at Piedmont Healthcare
---
1:30 PM
Session 5: Ignorant No More: Multicultural Competencies to the Rescue - Room: 209/210
Speakers: Oula Majzoub and Kevin White
Session 6: Let's Switch the Code: Increasing an Environment of Inclusion Through the Lens of Code-Switching - Room: 215/216
Speakers: Cedricia Thomas and Breana Jones
---
2:35 PM: Break
---
2:45 PM
Session 7: Emotional Bias and Its Impact on our Lives & Decisions - Room: 209/210
Speakers: Christina Martin
Session 8: Diversity Peer Educators - Room: 215/216
Speakers: Angel Akintoye and Nicole Paul
Session 9: Can Great Jokes and Art Change the World? - Room: Blanchard Hall
Speakers: Robert Gill & Dr. Andrea Dawn Frazier
---
4:00 PM - Conference Closing - Room: Blanchard Hall
In order to host such an ambitious and important program, CSU is seeking sponsors who wish to be associated with promoting diversity in the community, the workplace and in education.
Sponsorships available:
Presenting: $5,000
Gold: $2,500
Silver: $1,000
Bronze: $500
Agency/Church: $320
Levels available include:
| Sponsorship | Presenting ($5,000) | Gold ($2,500) | Silver ($1,000) | Bronze ($500) | Church/Agency ($320) |
| --- | --- | --- | --- | --- | --- |
| Name on Program Covers | Yes | No | No | No | No |
| Logo on All Communication | Yes | No | Yes | No | No |
| Logo in Event Ads | Yes | Yes | Yes | Yes | No |
| Dinner Tickets | 16 | 8 | 4 | 2 | 2 |
| Conference Tickets | 16 | 8 | 6 | 4 | 2 |
| Recognition at Event | Yes | Yes | Yes | Yes | Yes |
| Name on the Sponsor Board at Event | Yes | Yes | Yes | Yes | Yes |
| Program Book | Full Page Ad | 1/2 Page Ad | 1/3 Page Ad | 1/4 Page Ad | No Ad |
2023 Day One Keynote
Xernona Clayton
Xernona Clayton is the Founder, President and CEO of the Trumpet Awards Foundation, Inc. and Creator of the Foundation's Trumpet Awards. The Trumpet Awards is a prestigious event highlighting African American accomplishments and contributions. Initiated in 1993 by Turner Broadcasting, the Trumpet Awards has been televised annually and distributed internationally to over 185 countries around the world.
Ms. Clayton began her television career in 1967 and became the south's first Black person to have her own television show. The Xernona Clayton show was a regular feature on WAGA-TV, CBS affiliate in Atlanta.
Xernona Clayton was employed at Turner Broadcasting for nearly 30 years where she served as a corporate executive. In 1988, Xernona Clayton was appointed Corporate Vice President for Urban Affairs with Turner Broadcasting System, Inc.
Xernona moved to Atlanta in 1965 where she accepted a position with the Southern Christian Leadership Conference and worked closely with the late Dr. Martin Luther King, Jr.
Dedicated to promoting racial understanding, Xernona Clayton has been a leader in civic projects and civil rights activities for several years. In 1966, she coordinated the activities of Atlanta's Black doctors in a project called Doctors' Committee for Implementation, which resulted in the desegregation of all hospital facilities in Atlanta.
Her persistent fight against the dragons of prejudice and bigotry was never more apparent than in 1968, when the Grand Dragon of the Ku Klux Klan denounced the Klan and credited Xernona's influence with his change.
"The Peaceful Warrior" a biography of Dr. Martin Luther King, Jr. authored by her late husband Ed Clayton and co-authored by Xernona in the revised editions, has been published in several languages. Xernona Clayton's autobiography, "I've Been Marching All the Time", was published in 1991.
NAMIC (the National Association of Minorities in Cable) presented, to Ms. Clayton, its highest award, the Mickey Leland Award, which honors the late United States Congressman. Xernona, along with former Congressman Kweisi Mfume and the late Commerce Secretary Ronald Brown, was awarded the 1996 Distinguished Leadership Award by NAFEO (The National Association for Equal Opportunity in Higher Education) at impressive ceremonies in Washington, D.C. She also received NAFEO's 2003 Corporate Award. She has received Honorary Doctorate of Letters Degrees from Clark Atlanta University, Tennessee State University and Alcorn State University. A school was recently named in her honor in Ghana, West Africa.
Along with her other honors, she has received the first Coretta Scott King Award from the SCLC (Southern Christian Leadership Conference) the Madam C. J. Walker Award from EBONY'S Outstanding Women in Marketing and Communications and the Outstanding Corporate Professional Award from the PowerNetworking Family. The Atlanta City Council honored her by naming a street and a park in downtown Atlanta.
In private life, she is married to Judge Paul L. Brady.
---
Past Speakers
Darryl M. Bell
"My Ability to bounce back from adversity and move forward in successful endeavors is what makes me who I am"
DRIVING INDUSTRY SUCCESS WITH EXCEPTIONAL BUSINESS ACUMEN, CREATIVE STRATEGY & TENACITY
Darryl M. Bell, accomplished producer and actor with a powerful business background, possesses a career-long reputation for bringing innovation and positivity to the forefront of the entertainment industry. After a chance encounter with prominent producer, Spike Lee, Bell applied his innate savvy business strategy to negotiate with Lee in landing an audition – propelling him far into the world of acting, hosting, writing and producing.
Following his breakthrough role in Lee's 1988 School Daze, Bell then gained further notoriety as Ron Johnson in the hit show, A Different World. Over six exceptional seasons, Bell and his fellow standout cast depicted life as college students at a fictitious Historically Black College, applying comedy as a means to educate audiences on society's controversial current events. From discrimination to AIDS, apartheid and war, A Different World made an award-winning impact on television that broke boundaries and pushed the envelope – setting a new standard for television as we know it. With this experience, Bell discovered a niche for breaking down barriers and telling impactful stories across all audiences – both behind and in front of the camera lens.
Following several more on-screen roles – including on Living Single and as a co-star in Homeboys in Outer Space – Bell set his sights to effecting change in the industry from behind the camera. With unparalleled persistence and an ability to transform adversity into opportunity, Bell quickly became sought out by multiple industry heavyweights, including Comedy Central, Netflix, and YouTube, for his extensive digital media knowledge, remarkable vision, and the ability to tell a story. Most recently, Bell partnered with Comedy Central in serving as Executive Producer on the highest-rating stand-up comedy show in 2013.
development background in running an independent production company and is regularly invited to speak at universities across the country. True to his passions, Bell remains focused on engaging in projects that tell awe-inspiring stories with complexity while remaining connected to what he believes in – making a positive impact in the entertainment industry. Bell's company is involved in multiple productions at this time, including feature films and documentaries as well as two unscripted series. Born in Chicago and raised in New Jersey by the founder of the first Black Member firm of the New York Stock Exchange, pillars of Bell's upbringing included strategy, negotiation, and strong financial knowledge. After graduating from high school as one of only four African American students in his class, Bell attended Syracuse University, where he was awarded the chancellor's citation for prominent Alumni in 1986 and is a proud member of the Alpha Phi Alpha fraternity, Inc. He now remains one of the fraternity's most distinguished Alphas.
When not behind the lens or with his family, Bell can be found on the golf course perfecting his swing. A coach with the First Tee program in Pasadena, Bell also volunteers his time to teach young adults the art of the game.
Cara E. Yar Khan
At age 30, in the first decade of her humanitarian career with the United Nations, Cara was diagnosed with a rare muscle wasting disease that leads to quadriplegia, a devastating condition for which there is no treatment or cure. Rather than letting it quiet her, Cara who is also a woman of color and of a religious minority family, set off even bolder, proud to be a part of human diversity, to break down the endless barriers she now faces. In her ten years working around the world with United Nations in Ecuador, Panama, China, Angola, Madagascar, Mozambique, Thailand, Haiti, Cara was the first person with a severe physical impairment to serve in a UNICEF Emergency Operation when stationed in Haiti for two years after the devastating 2010 earthquake that killed more than 500,000 people and displaced 1.3 million Haitians.
In an industry where women with disabilities are not only underrepresented in making movies, but also starring in them, Cara is presently producing a feature documentary film about her life,. This feature film's story, Produced by Sam Pollard (2x Academy Award nominee), follows Cara on a daring 12-day expedition through Grand Canyon on a wild Mustang horse and rafting over 150 miles of white water. The film tells the story of a woman's lifelong devotion to helping others and how when struck by a devastating disease, breaks down the barriers that try to keep her from fulfilling her calling to serve others.
Cara has helped put a face on disability and teach companies what a lost business opportunity it is not to include people with disabilities, the largest minority in the USA, accounting for 25% of the population. With her active engagement with the private sector and in the community, Cara is helping people identify their unconscious biases that exclude all minorities, while teaching them how to make conscious decisions to include people with disabilities. Cara shines a spotlight on the intersection of issues facing this shunned community, which transcend every ethnicity, race, sexual orientation, gender and socio-economic segment, in a way that people not only change their attitudes after hearing her speak, but also their behavior. Cara has an innate power to positively influence anyone she comes in contact with.
MSNBC's Break Glass series featured Cara in a short film called, With muscles wasting, fighting the Stigma of Disability.
Glenda A. Hatchett (2017)
A graduate of Mt. Holyoke College and Emory University School of Law, where she was an Earl Warren Scholar, Hatchett completed a prestigious federal clerkship in the United States District Court, Northern District of Georgia. She then spent nearly 10 years at Delta Air Lines, where she was the airline's highest-ranking woman of color worldwide. As Senior Attorney, she represented Delta Air Lines in labor/personnel and antitrust litigation and commercial acquisitions. As Public Relations Manager, she supervised global crisis management and handled media relations for 50 U.S. cities as well as all of Europe and Asia.
Hatchett has presented leadership sessions for various companies including PepsiCo, Procter & Gamble, Georgia-Pacific, Wal-Mart and Hospital Corporation of America Inc. (HCA). Additionally, she is frequently a lecturer throughout the country keynoting several national conferences including Office Depot's Success Strategies for Businesswomen Conference, Colgate Palmolive's Multicultural Summit, the Diversity Conference in the U.S. Senate, the Minority Employers' Conference at Newell Rubbermaid, Microsoft's Education Summit, AT & T's Diversity Summit, Home Depot's Women's History Speaker's Series and Black Enterprise's Entrepreneurs Conference. Additionally, she has moderated several forums including the CEO Forum on Diversity Leadership and Wells Fargo's Forum on the Economic Impact on Colleges and Universities. Hatchett served as a guest faculty member lecturing on the topic of corporate ethics at the University of Vanderbilt Directors College, presented by the Law School and the Owen Graduate School of Management.
Hatchett has served on the Boards of three Fortune 500 companies - HCA, The Gap Inc. and ServiceMaster Company.
While on the Board of Directors of HCA, she was Chair of the Ethics, Compliance and Quality of Care Committee. She was also a member of the HCA board's Nominating and Corporate Governance Committee. Hatchett was a member of the five-person special board committee that negotiated HCA's $32.7 billion leveraged buyout paving the way for the nation's largest for- profit hospital chain to go private. At the time, the buyout was the largest leveraged buyout in US corporate history.
While a Board Director for The Gap Inc., Hatchett served on the Governance, Nominating and Social Responsibility Committee and the Compensation and Management Development Committee.
Hatchett left Delta Air Lines to accept an appointment as Chief Presiding Judge of the Fulton County (Atlanta, Georgia) Juvenile Court—becoming the first African-American Chief Presiding Judge of a state court in Georgia and head of one of the largest juvenile court systems in the country. She is a member of the Georgia Bar and the Bar of the District of Columbia.
Hatchett presided over the two-time Emmy nominated nationally syndicated show, Judge Hatchett, for 13 seasons (Sony Pictures Television). Judge Hatchett won a Prism Award for Best Unscripted Non-Fiction Series or Special for Television.
Currently, Hatchett sits on the National Football League's Atlanta Falcons' Board of Advisors, a position she has held since 2004, and serves as a consultant to the National Basketball Association on pressing legal and social issues.
Moreover, she has consistently shown her commitment to community development through her service on various nonprofit boards including: the National Board of Governors of the Boys and Girl Club of America; the Board of Advisors for Play Pumps International; the Leadership Circle for the After School Alliance and the Advisory Board for the Women's Resource Center at Spelman College. Hatchett serves as the national spokesperson for CASA (Court Appointed Special Advocates), a non-profit volunteer organization that trains volunteers to represent abused and neglected children and is the recipient of their President's Award.
Currently, Hatchett has announced the formation of the Hatchett Firm - specializing in risk and crisis management, as well as innovative and effective closing and settlement strategies. The firm will also engage a national network of Attorneys to handle complex civil litigation specializing in catastrophic injuries and mass tort litigation. Hatchett is a seasoned litigator with over 30 years of experience as a judge, corporate lawyer, corporate and non-profit board member. She has honed a distinctive set of communication, profiling, and legal skills. Her acute ability to analyze individuals and situations provides unique insights and resulting strategy development for conflict-ridden negotiations. Hatchett also serves as a consultant advisor to corporations communicating with the media during crisis situations.
Hatchett is the recipient of numerous awards including the Roscoe Pound Award for outstanding work in Criminal Justice, NAACP's Thurgood Marshall Award and she has been recognized as one of the "100 Best and Brightest Women in Corporate America" by Ebony magazine. She was named Distinguished Alumna at Mt. Holyoke College, which later granted her an honorary degree. Her other alma mater, Emory University Law School, named her Outstanding Alumni of the Year. Emory University also presented her with the highest award given to university alumni, the Emory Medal.
Eric Thomas (2016)
Eric Thomas, PhD is a critically acclaimed author, World renowned speaker, educator, pastor and audible.com Audie Awards Finalist. ET, as he is better known, has taken the world by storm, with his creative style and high-energy messages. His words continue to impact tens of millions of people in several hundred countries across the planet! Through a significant social media presence and his recent domestic and international tours, "ET, The Hip Hop Preacher" has become a global phenomenon!
Eric's commitment to community activism has been long standing. It began with his award-nominated GED Program that lead to his non-profit, Break The Cycle, I Dare you, and a plethora of ministerial and educational endeavors. The culmination of those efforts resulted in the development of the Advantage program at Michigan State University. This program targets high risk college students by improving their study habits and increasing their retention rates. Michigan State University is where he continued to pursue his passion to remedy the effects of adverse societal influences plaguing both the young and old. It is from this platform that he created International Urban Education Consultants; a non-profit organization committed to finding solutions to close the achievement gap in urban schools through goal framing and helping students to reform their perception of learning.
ET is the epitome of hustle, drive, determination, and success. Eric's spiritual walk, tenacity and drive are the perfect example of his quote, "When you want to succeed as bad as you want to breathe, then you'll be successful."
Jose Vargas (2015)
Jose Antonio Vargas is a Pulitzer Prize-winning journalist and filmmaker whose work centers on the changing American identity. He's written for the New Yorker, Rolling Stone and the Washington Post, where he shared a Pulitzer Prize for his coverage of the Virginia Tech massacre. He is the founder of Define American, a non-profit media and culture organization that seeks to elevate the conversation around immigration and citizenship in America, and the founder and editor of #EmergingUS, a digital magazine focusing on race, immigration, and identity in a multicultural America that will launch sometime this year.
Marlee Matlin (2014)
Marlee Matlin (born 1965) won an Academy Award for her role as Sarah Norman in Children of a Lesser God in 1987. Just 21 years old, Matlin was the youngest performer ever to receive the "best actress" award, as well as the first hearing-impaired person to be given the honor. Since then, Matlin has performed regularly in films and television, and founded her own production company. Marlee Matlin, who pursued a professional acting career despite being legally deaf, is an inspirational role model to many.
Marion Lazon (2013)
Marion Blumenthal Lazan began speaking publicly about her Holocaust experiences in 1979. Since publication in 1996 of her memoir Four Perfect Pebbles, co-authored by Lila Perl, upwards of one million students and adults, in schools, organizations and houses of worship, in 33 states, Germany and Israel, have heard her moving, first-hand account of the Blumenthal family's life, from events preceding Kristallnacht, to imprisonment in Nazi concentration camps, and finally, to liberation. Marion describes her ordeal in such a manner that the audience is quickly drawn into the drama. The audience is eyewitness to history.
Her presentation goes beyond the facts. She asks her audiences to be tolerant of others, and not stereotype individuals based on religious belief, color, race or national origin. She stresses the importance of positive thinking, as well as creativity and inner strength. She warns her listeners to be true to themselves and not blindly follow a leader. Marion's story is one of perseverance, determination, faith, and hope.
Bernice King (2012)
Bernice A. King (Be A King) is the Chief Executive Officer of The King Center, which was founded by her mother, in 1968. She was appointed to this position in January 2012 by the Board of Trustees. Nationally and internationally known as one of the most powerful, motivating and life-changing orators and speakers on the circuit today, Bernice leaves her audiences speechless and challenges people to RAISE THE STANDARD. Born the youngest daughter of the late Coretta Scott King and Dr. Martin Luther King, Jr., Bernice began her oratorical journey when she spoke in her mother's stead at the United Nations at age 17. Over the years, she has had the occasion to speak in such places as The White House, DuPont Corp., Warner-Lambert Corporation, AT&T, NIKE, USANA Health Sciences, University of Toledo, Xavier University, University of North Carolina, Duke University, Pepperdine University, Department of Defense, Salvation Army, and in such places as Sydney, Australia, Lubeck, Germany, Auckland, New Zealand and South Africa to name a few. In the summer of 2000, she narrated the "Lincoln Portrait" along with a symphony orchestra in Keil, Germany at the Schleswig-Holstein Musik Festival.
Bernice is a graduate of Spelman College with a Bachelor of Arts degree in Psychology and a Masters of Divinity and Doctorate of Law Degrees from Emory University. She has also received an honorary Doctorate of Divinity degree from Wesley College. She is currently a member of the State Bar of Georgia. On January 30, 2007, the 1st year anniversary of her mother's death, Bernice returned to her alma-mater at Spelman College to announce the establishment of the "Be A King Scholarship in honor of Coretta Scott King."
Women's Leadership Award
Taylor Parker
Community Outreach Award
Spencer White
W.D. Feeney Award
Jarel Hearst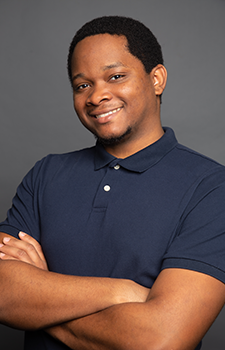 Goizueta Foundation Scholarship Award
Stephanie Ramirez Boca-Negra
Lavender Alliance Community Award
Alexander Johns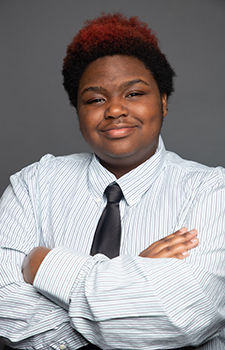 Alumni Award
Jerry "Pops" Barnes
John Townsend Achievement Award
Kaila Rogers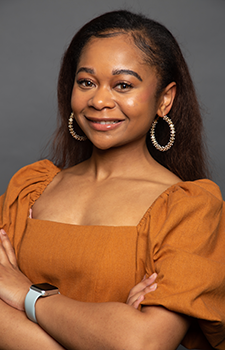 John Townsend Achievement Award
Daryus Jenkins
Outstanding Faculty/Staff Award
Dr. Rania Hodhod
Kiongozi Award for Outstanding International Leadership
Silvia Beltran Lancia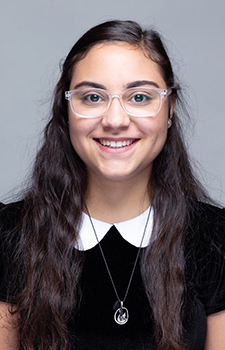 Faith-Based & Humanitarian Award
Amelia McInnis
---
Thank You To Our Sponsors!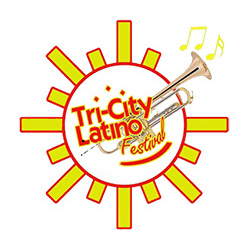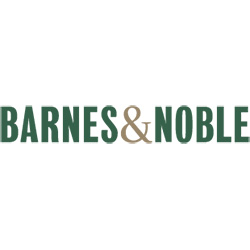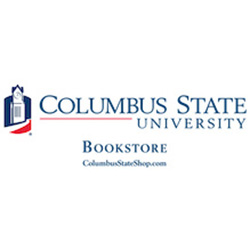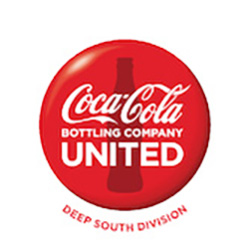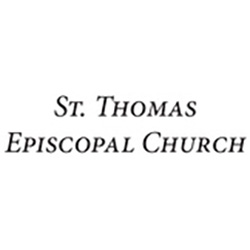 If you have any questions please feel free to contact us at Diversity Programs & Services by email or by phone.
For sponsorships, please contact David Mitchell (706-507-8906 or dmitchell@columbusstate.edu) or Julio Llanos (706-507-8297 or llanos_julio@columbusstate.edu).